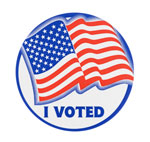 Voters in Maine and San Francisco approved ballot measures in support of expanding affordable housing on November 3. Maine voters approved a general obligation bond measure to fund $15 million in housing for seniors. San Francisco voters passed both Proposition A, which provides $310 million in bond financing to build housing for low and moderate income households, and Proposition K, a non-revenue measure to make public property more readily available for affordable housing activities. 
The victory in Maine is historic. Voters supported the bond measure by a margin of 69% to 31%. According to the Maine Affordable Housing Coalition, an NLIHC State Coalition Partner, this is the first housing bond measure in the state to reach the 60% threshold required by law. The 69% vote makes this the most popular non-transportation bond measure in Maine in the past ten years. The $15 million in new funding will go toward the construction of new, energy-efficient, affordable homes for Maine's seniors, with a portion dedicated to home repairs and weatherization. For more details on the legislation, see Memo 8/31/2015.
The vote in San Francisco also was a resounding win for affordable housing. Proposition A passed by a margin of 73% to 27%, easily exceeding the two-thirds support needed to pass. The $310 million of new funding will be used to construct new rental housing affordable to low and middle income San Franciscans, with an emphasis on housing near transit corridors. The funding will also be used for the preservation and rehabilitation of older rental housing stock currently occupied by residents who would be displaced by demolition. San Francisco voters also passed Proposition K, which authorizes the expanded use of surplus public land for affordable housing development, by the same 73% to 27% margin. For more details about the San Francisco ballot measures, see Memo, 10/13/2015.