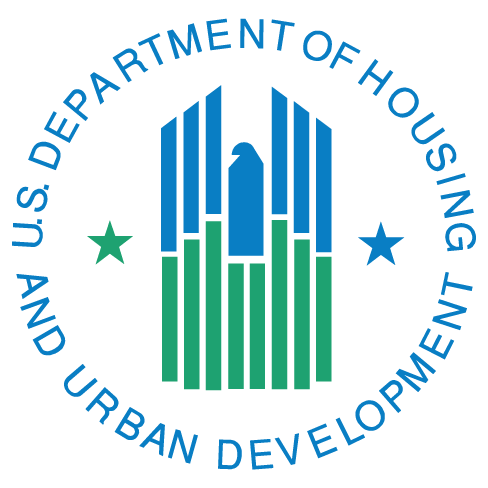 HUD posted 10 fact sheets about the Rental Assistance Demonstration (RAD) for public housing residents. The topics of the fact sheets are:
Fact Sheet #1: Rental Assistance Demonstration (RAD) Overview
Fact Sheet #2: Steps in a RAD Conversion
Fact Sheet #3: Rent
Fact Sheet #4: Resident Involvement
Fact Sheet #5: Resident Procedural Rights
Fact Sheet #6: Resident Participation and Funding
Fact Sheet #7: Family Self-Sufficiency (FSS) and Resident Opportunities and Self-Sufficiency (ROSS)
Fact Sheet #8: Renewing Your Lease
Fact Sheet #9: Choice Mobility
Fact Sheet #10: The Difference Between Project-Based Vouchers and Project-Based Rental Assistance
The intent of RAD is to help preserve and improve low income housing by enabling public housing agencies (PHAs) and owners of private, HUD-assisted housing to leverage Section 8 rental assistance contracts to raise private debt and equity for capital improvements. RAD has two components. The fact sheets pertain only to the first component, which allows up to 185,000 units of public housing and Moderate Rehabilitation (Mod Rehab) program units to compete for permission to convert their existing federal assistance to project-based Housing Choice Vouchers (PBVs) or to Section 8 project-based rental assistance (PBRA) by September 30, 2018. HUD proposed limiting the Mod Rehab units converted under the component to 1,250 units. HUD has already given preliminary approval to convert 185,000 total units and retains a waiting list in case any projects with preliminary approval are canceled.
While these fact sheets are welcome, they arrive late in the process. PHAs have been applying for RAD conversions since July 2012 and the Congressional limit of 185,000 units was reached a year ago. Since the earliest days of this demonstration project, public housing residents and advocates have complained to HUD that PHAs, developers, and local HUD staff have not provided residents with adequate information. Residents have reported that they were offered only superficial information at the two required meetings, and that once RAD applications were given preliminary approval they were denied adequate information to know the status of the proposed conversions.
The new fact sheets, while helpful, do not adequately address some of the most important concerns residents have expressed and that the authorizing legislation intended to address in order to avoid the problems many residents experienced with the HOPE VI program of the late 1990s and early 2000s. HUD has indicated that it will welcome suggestions for improving the fact sheets. NLIHC and others will offer comments. Some preliminary observations are presented in this article. The issues residents have been most concerned about are inadequately presented, or not addressed at all. NLIHC will recommend that the top concerns be highlighted on a single fact sheet (for example, a new fact sheet #2) and then addressed again as appropriate in the subsequent fact sheets.
Residents of public housing that converts to PBVs or PBRA have a right to return to the revitalized development. Fact Sheet #1 does state that residents will not lose their housing assistance and have a right to return, but NLIHC believes this key feature warrants greater emphasis and repeating in subsequent fact sheets (which often repeat other features). RAD Notice PIH-2012-32 REV-2 (which in effect serves as RAD regulations) makes it clear in several places that residents cannot be displaced; this should be emphasized in the fact sheets. 
Another important statutory feature of RAD is the prohibition against re-screening residents when they return to a revitalized RAD development. Under HOPE VI many residents were not able to return to revitalized communities because new, often petty, re-screening practices were implemented. Fact Sheet #8, "Renewing Your Lease," does not clearly state that re-screening is prohibited. Instead, the fact sheet indicates that a resident's "lease will continue to renew, unless there is good cause." While the "good cause" provision is appropriate, the fact sheet expresses it in the apparent context of post-return to a converted property. Good cause is also appropriate if a household has seriously and repeatedly violated lease terms while awaiting return. However, residents should have a better and more complete understanding of the no-re-screening provision in the law and RAD Notice.
In order to ensure that RAD-converted properties remain available long into the future, the statute requires every 15- to 20-year Housing Assistance Payment (HAP) contract to be renewed, essentially permanently. Renewal of HAP contracts is mentioned on page 2 of Fact Sheet #10, but it is not made clear that renewals will continue to occur after the first renewal.
Residents who were part of the HUD-supported Resident Engagement Group, which negotiated for the most important resident protections in RAD, worked hard to ensure that public housing would not be "privatized," completely taken over by private interests and unaccountable to the public. Private management firms operating HOPE VI projects were a source of many problems for public housing residents whose homes were converted under that program. There is no mention of the protections in the RAD statute designed to minimize the danger of privatization. 
Fact Sheets #2 and #4 mention that RAD conversion is a "significant amendment" to the PHA Plan, which triggers involvement of the Resident Advisory Board (RAB) and outreach to and input from all residents and the general public at a public hearing. However, these fact sheets fail to address the fact that the RAD Notice triggers the significant amendment procedures when it is too late in the RAD conversion process.  The significant amendment procedures can begin up to 5 months after HUD gives a project preliminary approval, by which time PHAs and developers have settled on development plans and have secured outside financing. Resident and public input at this late stage is not likely to have any impact.
Fact Sheet #6, "Resident Participation and Funding," fails to inform residents that if their property converts to PBRA, the property can no longer be a part of the PHA Plan process and resident councils can no longer participate in a community-wide resident council. The fact sheet also inaccurately indicates current public housing resident participation features.
Fact Sheet #5, "Resident Procedural Rights," discusses the resident grievance process available after RAD conversion but fails to indicate that these provisions are not as complete as under the public housing regulations. The RAD statute states that residents must not lose any protections that exist under the public housing statue.
Finally, the fact sheets fail to remind residents that the RAD statute requires "one-for-one" replacement, a key feature that HOPE VI did not have, resulting in a great loss of public housing units.
HUD's RAD Fact Sheets are at: http://bit.ly/2hvdl14 and other HUD RAD information is at: http://bit.ly/2ht2w2C
More information about RAD is on page 4-13 of NLIHC's 2016 Advocates' Guide at: http://bit.ly/22QZiEm
NLIHC provides a simple RAD outline at: http://bit.ly/1Yfa0E9
The National Housing Law Project (NHLP) has RAD information at: http://nhlp.org/RAD   
NHLP and the American Federation of State, Country, and Municipal Employees (AFSCME) have RAD information at: http://www.rad-watch.org