NLIHC hosts national calls every Monday at 2:30 pm ET on "Coronavirus, Homelessness, and Housing." Today's (May 11) call at 2:30 to 4 pm ET will feature Senator Sherrod Brown (D-OH), ranking member of the Senate Committee on Banking, Housing, and Urban Affairs, and Representative Denny Heck (D-WA) – two of the three principal authors of the "Emergency Rental Assistance and Rental Market Stabilization Act" introduced on May 8 to provide $100 billion in emergency rent relief (see related article in this Memo). Register at: https://tinyurl.com/ru73qan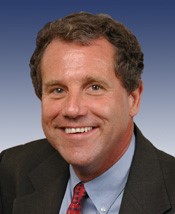 Senator Sherrod Brown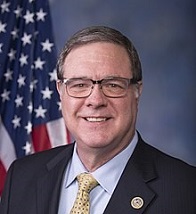 Rep. Denny Heck
Other speakers on today's call include Lisa Sloan of the Technical Assistance Collaborative; Marie Claire Tran-Leung of the Shriver Center on Poverty Law; Elissa Margolin of Housing Action New Hampshire; Bob Palmer of Housing Action Illinois; Andrew Bradley of Prosperity Indiana, and more.
During the call, we will share new NLIHC research on the need for no less than $100 billion in emergency rental assistance (see related article in this Memo), discuss advocacy needed to achieve it in the next coronavirus spending bill, and hear updates from our partners across the country. The call will also include the latest on how federal, state, and local governments are responding to the COVID-19 pandemic; the pandemic's impact on people experiencing homelessness and low-income households; and how you can advocate for needed resources.
The NLIHC-led Disaster Housing Recovery Coalition (DHRC) continues to advocate a broad array of resources and protections, including emergency rental assistance and eviction prevention assistance, a national moratorium on evictions and foreclosures, and emergency funds for homelessness service providers, housing authorities, and housing providers, among other recommendations. For more information, see DHRC's full list of recommendations.
NLIHC maintains a regularly updated COVID-19/Housing and Homelessness News and Resource page here.