Join resident leaders and NLIHC staff for today's Tenant Talk Live webinar to discuss how residents can leverage the power of Resident Management Councils (RMCs). The webinar will also provide updates on the impacts of the coronavirus pandemic and how residents can advocate for needed resources and other protections for people experiencing homelessness and low-income renters. This Tenant Talk Live—a bimonthly call/webinar with resident leaders from across the country—will take place today (August 3) 6 pm ET (5 pm CT, 4 pm MT, 3 pm PT). Register at: https://bit.ly/3dNekGP
Motivation, Inc.'s Keith Swiney will discuss how RMCs can leverage their power toward fee management of the new rehabbed properties and beyond. Mr. Swiney believes the RMC is the single most powerful resident tool for controlling activities, and, when married with the 24 CFR 963 Alternative Procurement Method, residents are unstoppable.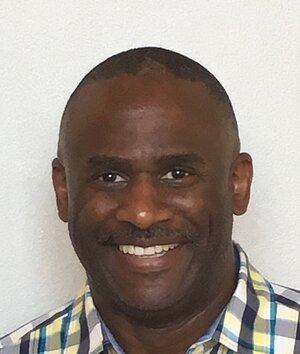 J. Keith Swiney
The most recent episode of Tenant Talk Live included a presentation by NLIHC staff on how to enhance your advocacy through social media and better engage with other low-income resident leaders. Here is the recording: https://youtu.be/beQ51S4zQ3Q
Tenant Talk Live provides opportunities for residents to connect with NLIHC and one another, share best practices, and learn how to be more involved in influencing federal housing policies and to lead in their community.
NLIHC is committed to connecting and engaging with resident leaders in new, more robust ways. If you are a low-income resident and have a topic you would like to propose for peer-sharing or if you want to be a speaker on an upcoming call/webinar, please email us at: [email protected]
Register for Tenant Talk Live at: https://bit.ly/3dNekGP