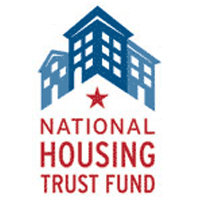 On September 30, the National Housing Trust Fund (NHTF) Campaign representing more than 7,000 organizations from every Congressional district sent a letter to Congressional leaders and appropriators urging them to protect the NHTF as they negotiate the final federal spending bills for FY16. Specifically, the letter calls on Congress to reject the House's proposal to divert all NHTF resources to the HOME program in FY16 and prohibit any funds from any source from going to the NHTF in the future.
In the letter, NLIHC President and CEO Sheila Crowley states, "This proposal, in H.R. 2577, the House Transportation, Housing and Urban Development, and Related Agencies FY16 appropriations bill, must be rejected. The proposal would raid funds from the only new federal program in more than 40 years designed to increase the supply of rental housing affordable to the poorest Americans. No other federal housing program that expands the supply of rental housing is targeted to extremely low income households, and the existing HUD programs that do serve this income group are shrinking due to continued cuts in funding for discretionary programs. The NHTF is the only viable option currently in law to begin to address the appalling shortage of affordable rental housing in the United States. The NHTF is poised to provide every state and the District of Columbia with its much needed resources for the first time in 2016."
The letter also urges Congress to work to reverse the sequester caps for discretionary spending that have severely restricted appropriators' ability to advance bills that adequately fund federal programs.
The letter can be found at: http://nlihc.org/sites/default/files/NHTF_Campaign_Letter_to_Leadership_FY16_budget_093015.pdf