NLIHC released a Spanish edition of its report Out of Reach: The High Cost of Housing 2020 (Fuera de Alcance: El Alto Costo de la Vivienda 2020) on August 25. The report documents the significant growing gap between renters' wages and the cost of rental housing throughout the U.S.
The report's "Housing Wage" is the hourly wage a full-time worker must earn to afford a modest rental home while spending no more than 30% of their income on rent and utilities. In 2020, the national two-bedroom Housing Wage is $23.96 per hour. A household must have an annual income of at least $49,830 to afford a two-bedroom rental home at HUD's average fair-market rent of $1,246 per month. The average hourly wage of renters in the U.S. is $18.22, $5.74 less than the two-bedroom Housing Wage.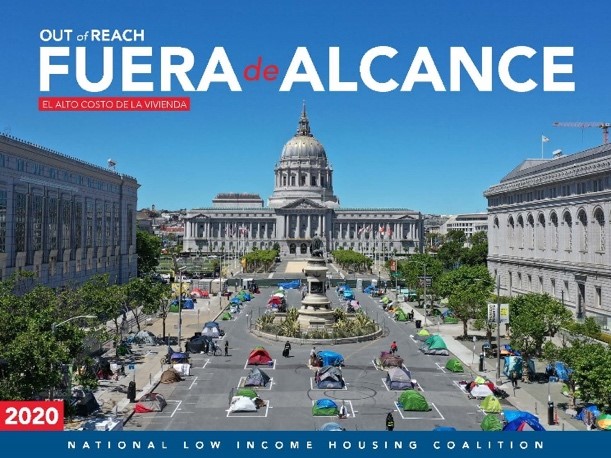 The findings in Out of Reach 2020 demonstrate the large disparity between the incomes of low-wage workers and other vulnerable populations and the cost of modest rental homes. In response to the pandemic, lawmakers should secure emergency rental assistance to help keep families stably housed. A permanent solution to this affordability problem requires increased federal funding for key affordable housing programs like Housing Choice Vouchers, the national Housing Trust Fund, public housing, and project-based rental assistance. These critical programs serve as a safety net, providing stable, affordable homes for the lowest income households.
Fuera de Alcance: El Alto Costo de la Vivienda 2020 is available at: https://bit.ly/3aRjMI9