Anti-hunger advocates are housing advocates! The Opportunity Starts at Home campaign website offers a new resource page on the connections between affordable housing and hunger alleviation in America. 
Anti-hunger advocates understand that households that struggle to pay the rent also have difficulties buying adequate, nutritious food. When the rent eats first, hardworking people and their children go hungry. "Over 41 million Americans live in households that struggle against hunger. These are working families struggling to make ends meet; veterans, people with disabilities, seniors, and the most vulnerable population - children," according to the Food Research and Action Center.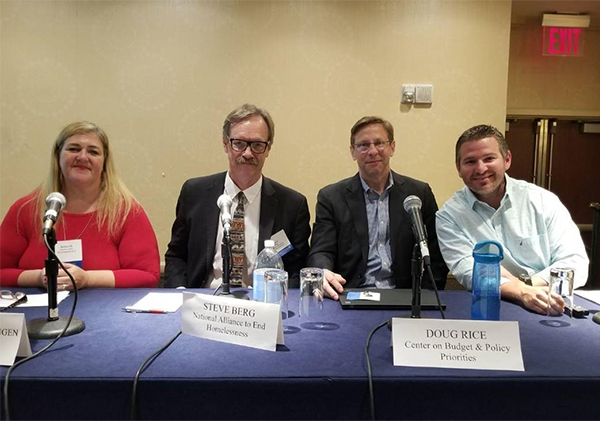 To learn more about the connections between affordable housing and food security, check out the newest "sector page" on Anti-Hunger and Housing on the Opportunity Starts at Home website.
Also, be sure to follow the campaign on all social media platforms: Twitter; Instagram; Facebook; LinkedIn.