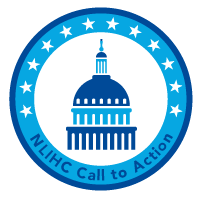 President Trump unveiled draft legislation on April 25 to cut housing benefits that help America's poorest seniors, people with disabilities, families with children, and other people afford to keep roofs over their heads. Cutting housing benefits will not create jobs that pay decent wages or other opportunities needed to lift people out of poverty. Instead, such cuts would only make it harder for low income people to climb the economic ladder and live with dignity. 
Join more than 600 organizations across the country by signing this national letter in opposition to any attempt to cut housing benefits for America's struggling families.

Background
The Trump proposal would require many low income families to pay an even greater share of their limited incomes on rent. It would increase rents for households with high medical or child care expenses by eliminating income deductions, putting the greatest burden of the rent increases on seniors, people with disabilities and families with young children. It triples the mandatory minimum rent to at least $150, and it allows the HUD secretary to impose even higher rents through alternative rent structures and de facto time limits. Under the bill, housing providers would be allowed to impose work requirements without any resources to help people gain the skills they need for well-paying jobs. Learn more about the Trump proposal to cut housing benefits here.
Congress should reject any plan to cut housing benefits through increased rents, arbitrary work requirements, de facto time limits, and other burdens. Instead, Congress should expand investments in affordable rental homes to reach more families in need.
Take Action 
Congress needs to hear from you! Join more than 600 organizations across the nation to oppose housing benefit cuts by signing onto the national letter. See a list of current signers and sign the letter. 
Thank you for your advocacy!