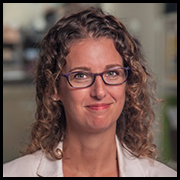 Dear friends, colleagues and partners,
Today marks one year since Hurricane Harvey made landfall in Texas, the first of three major hurricanes to hit in rapid succession, impacting Texas, Florida, the U.S. Virgin Islands, and Puerto Rico. The housing recovery and rebuilding is far from over – in many ways, it is just beginning. Thousands of low income disaster survivors remain in temporary hotels, tens of thousands are still displaced, and millions have badly damaged homes. Today, as Hurricane Lane batters the Hawaiian islands, fires burn across the west and the worst of hurricane season gets underway, we at NLIHC recommit ourselves to the years of disaster housing recovery work ahead – in those communities already impacted by recent hurricanes and wildfires, and wherever the next major disaster strikes.
Despite the tremendous obstacles to the housing recovery of the lowest income people, we have accomplished so much together over the last year. Within days of Hurricane Harvey's landfall, I reached out to members, partners and allies in impacted communities and across the country, and together we formed the ever-growing Disaster Housing Recovery Coalition (DHRC) of over 700 state, local and national partners. Many of you have been part of this effort from the beginning and others have joined along the way. We are united in our understanding that without strong and sustained advocacy the housing needs of low income survivors and their communities are often ignored, and in our commitment to ensure that the housing recovery is equitable, just and complete.
Since those early days, the DHRC has worked continuously to ensure an equitable housing recovery for people with the lowest incomes. By building a robust coalition of advocates and organizations with direct experience and working through strong state partners, the DHRC has engaged policymakers at every stage of the federal housing response, educating members of Congress and the administration, as well as the general public, on the housing recovery needs of low income survivors.
Please take a moment to look at this overview of the DHRC's work over the last year - while not comprehensive, it is filled with examples of the work we have done together.
None of this work would have been possible without the powerful commitment to recovery of so many of you – from our longtime partners like Texas Housers and Florida Housing Coalition, to newer partners in Puerto Rico like Fundación Fondo de Acceso a la Justicia, Ayuda Legal Huracán María, and Coalición de Coaliciones, to hundreds of national allies. The JPB Foundation's generous support made our building, facilitating and activating this powerful coalition possible.
Thank you all for your commitment, partnership, and incredible work - now and in the years to come. I know you'll all join me in keeping the people of Hawaii in our thoughts. We stand ready to welcome them to the DHRC, should it be needed.
Onward,

Diane