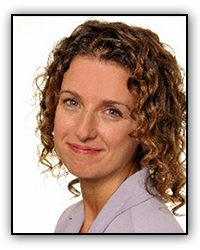 Many of you may remember Sheila Crowley's weekly "Point of View" column in Memo to Members. For those of us working on housing policy in the late 1990's and early 2000's, it was essential reading. Each week, Sheila contextualized and made relevant the many housing policy happenings in Washington, DC and around the country.  She helped us understand why certain policies mattered, who the real champions on the Hill and in the Administration were, and who most needed to be educated on the housing needs for the lowest income Americans. And when it was time to mobilize to oppose damaging policies or regulations, Sheila's Point of View served as a clarion call to action.
I "grew up" in my housing policy work reading and relying on Sheila's Point of View insights to inform my local and state policy actions. This was back in 2001 to 2005, when I was working as a housing policy coordinator at the Massachusetts Coalition for the Homeless. Point of View was one of the many ways that Sheila inspired me and shaped my contributions. Her weekly insights reminded me that my day-to-day local efforts to create more affordable housing resources for those most in need were part of a much larger struggle. They confirmed for me that my work contributed to a movement. And that together, we were - and are - very powerful.
Nobody can replace the inestimable Sheila Crowley. I certainly wouldn't presume to. By restarting Point of View as an occasional column, I will add my voice and insights with the hope that it may serve to simplify complicated topics, knit together research and Congressional activities into a cohesive narrative, or inspire actions that contribute to propelling a movement to end housing poverty.
Please feel free to reach out to me anytime with your thoughts, ideas and recommendations. I always enjoy hearing from you.
Thank you for your support of NLIHC and for all your good work, Diane