By Diane Yentel, NLIHC President and CEO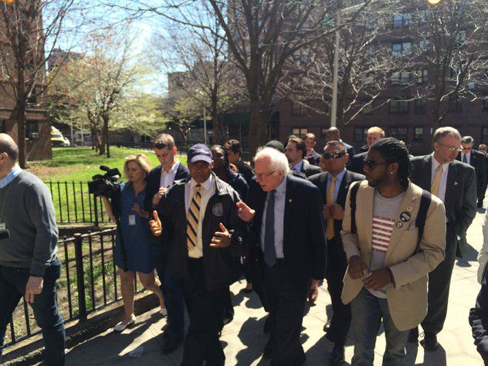 Senator Bernie Sanders (D-VT)
During such a pivotal election year, and at a time when the pervasive lack of affordable housing is gaining more attention among the media and local communities, many of us would like to see the issue elevated within the presidential campaigns. Although it is not being discussed to the degree it should be, both the Democratic and Republican parties have addressed affordable housing more than in any presidential election in recent memory. NLIHC has partnered with a number of local, state and national groups on efforts to ensure the conversation continues.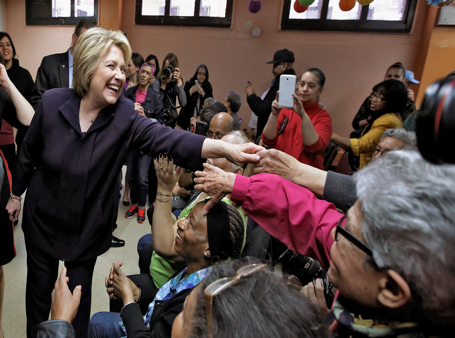 Secretary of State Hillary Clinton
Back in April, prior to New York's democratic primary election, NLIHC joined with a number of local New York City advocates, as well as with City Councilmen Ritchie Torres and Brad Lander, to urge all presidential candidates to visit New York City Public Housing Agency (NYCHA) developments, to speak with public housing residents, and to share their affordable housing solutions. While we were disappointed to receive no response from any of the Republican presidential candidates, both Senator Bernie Sanders and Secretary Hillary Clinton agree to our request. They spent time touring NYCHA public housing and hearing from its residents. I can't recall another presidential campaign when candidates held a campaign stop at a public or other federally assisted housing development. 
Both the Democratic and Republican party platforms include housing planks. The Republican's platform continues to blame the financial crisis on federal housing policies and calls for scaling back the federal government's role in housing finance and anti-poverty programs while also limiting fair housing and fair lending regulations, and abolishing the Consumer Financial Protection Bureau. The platform recognizes that "nearly 12 million families spend more than 50 percent of their incomes just on rent," and offers solutions to combat the problem by increasing affordable homeownership and carry out a comprehensive review of federal regulations, "especially those dealing with the environment, that make it harder and more costly for Americans to rent, buy, or sell homes."
In contrast, Democrats' Platform commits the party to a number of concrete proposals to combat the rental housing crisis, stating that Democrats "believe we should provide more federal resources to the people struggling most with unaffordable housing." The platform states the Democrats will preserve and increase the supply of affordable rental housing "by expanding incentives to ease local barriers to building new affordable rental housing developments in areas of economic opportunity." The Democrats commit to "substantially increase" funding for the national Housing Trust Fund, as well to "reinvigorate housing production programs, repair public housing, increase funding for the Housing Choice Voucher program and fight for robust funding to end homelessness."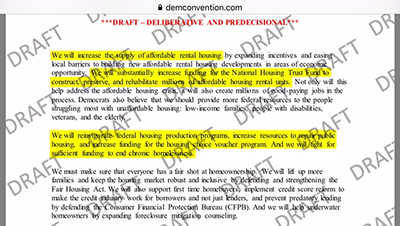 Democratic Housing Platform
During the conventions themselves, advocates continue elevating affordable housing issues within the campaigns. Last week, the Terwilliger Foundation for Housing America's Families hosted an event to raise funds for the Make Room campaign. Former Senator Scott Brown (R-MA) opened the event by sharing his personal story of growing up in housing insecurity, and Rick Lazio, former chairman of the House Subcommittee on Housing and Community Opportunity, discussed some of its federal policy solutions. Over 1,200 people, mostly Republican delegates from across the country, participated. I was pleased to lend NLIHC's support to the event, and I had an opportunity to discuss housing affordability for the lowest income people with a number of current and former elected officials, including Chairman Pat Tiberti (R-OH) and Senator Kit Bond (R-MO).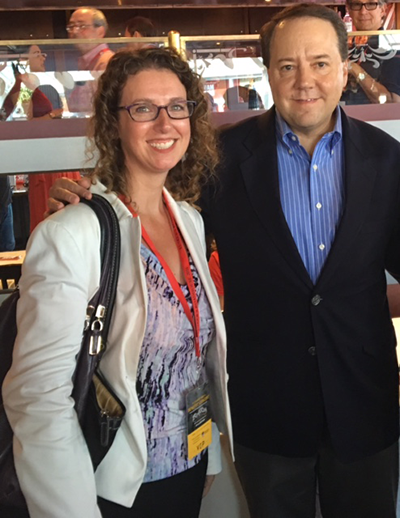 NLIHC President & CEO Diane Yentel
with Chairman Pat Tiberi (R-OH)
For this week's Democratic National Convention, NLIHC is cosponsoring an event entitled A New Deal for a New Urban America: Jobs, Wages, Economic Opportunity and the Revitalization of Urban America. Other cosponsors of the event include the Center for American Progress, Next City, Pennsylvania Housing Finance Agency, Economic Policy Institute, the Urban League and others. The event will be held on the last day of the convention, attracting hundreds of democratic delegates from across the country.
While we have had some success in elevating affordable housing within the campaigns we must redouble our efforts in the remaining months before the election. NLIHC is joining with the Make Room campaign, together with many of our partners in the Campaign for Housing and Community Development Funding, to do just that. On August 1, we will launch a campaign to get one million messages to Congress urging them to provide the resources needed to solve the affordable housing crisis. HUD Secretary Castro will join us for a kick-off call (more information coming soon), after which you will all receive a set of tools and talking points to join the campaign.  The NLIHC-led CHCDF is also sending all the Presidential candidates a questionnaire on affordable housing and community development issues. We will share the answers widely.
But as important as these efforts are, none are more so than ensuring that low income renters register and vote. One of the biggest reasons why affordable rental housing is not elevated within campaigns – presidential or otherwise – is because so few low income renters vote. In 2014, 51% or renters voted compared to 70% of homeowners. The breakdown by income is even more stark: while 75% of people with incomes over $100,000 were registered to vote in 2014 and 53% voted, just 48% of people with incomes below $20,000 were registered, and only 26% actually voted.
Politicians listen to and create solutions for problems raised by voters. If you are a low income renter, please vote! If you work with low income residents, do what you can to help them get registered and to the polls on Election Day. NLIHC's Voterization project was created to assist with readying your organization to effectively engage traditionally underrepresented people in civic life. We have toolkits, guides and webinars to help you in this effort. Please check it out at: http://nlihc.org/library/voterization
Let's continue turning up the volume on the affordable housing crisis and working to ensure that any solutions offered help the lowest income people, those with the greatest need.
Thanks for all your good work,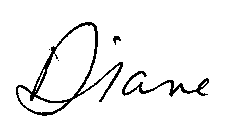 Diane