(this POV is adapted from an op-ed published in Housing Wire on June 24)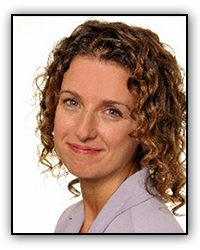 Each year, more than 600,000 people are released from federal and state prisons, while roughly 11 million more cycle through local jails. But despite serving their time, many of these formerly incarcerated individuals find themselves continuously punished for their past mistakes. This is particularly true when they seek housing—a refuge, a place where they can get back on their feet.
Resources, especially affordable housing, are already scarce in many of the communities where formerly incarcerated people return. Indeed, there is currently a shortage of 7.2 million affordable rental units that are available to extremely low income households. People with no interaction with the criminal justice system struggle to find affordable housing. Having a criminal record creates additional barriers that are often insurmountable.
Too frequently, people with criminal records are refused housing or are precluded from rejoining their families, as most plan to do. That's because housing providers have broad discretion in deciding who is permitted to live in their properties. As a result, formerly incarcerated individuals looking to make the most of their second chance instead find themselves at risk of becoming homeless or recidivating.
The very policies that were designed to protect community safety and well-being may end up doing more harm than good, and they disproportionately impact people of color and people with disabilities who are overrepresented in the U.S. criminal justice system.
Research has shown that formerly incarcerated individuals experience high rates of homelessness, and in some urban areas an estimated 30% to 50% of people on parole have no place to call home. Research has also shown that formerly incarcerated individuals who cannot find stable affordable housing are more likely to recidivate than those who do.
In a recent study, people with criminal records who lived on the street were shown to have been rearrested at double the rate of their counterparts who secured housing. Those lucky enough to find housing are more likely to find employment, reconnect with family, and rebuild their lives.
As it continues to advocate and work towards broad criminal justice reform, the Obama administration has taken important steps to address the issue of housing for the formerly incarcerated. Earlier this year at NLIHC's annual policy forum, U.S. Housing and Urban Development Secretary Julián Castro announced new guidance on how the Fair Housing Act applies to policies that summarily exclude people with criminal records from housing opportunities.
HUD has also partnered with the Department of Justice to help justice-involved youth expunge, seal, or correct their criminal records so that they have better access to housing and jobs.
While we are heartened by these recent actions, we have much more to do to ensure the reentry population has access to stable affordable housing. This is especially true now that Congress is debating how to reform our criminal justice system, which could potentially result in the release of tens of thousands of people—all who will need a place to live, receive supports, and reconnect with their communities.  
NLIHC has been working to bring more attention to the housing needs of people with criminal records and cosponsored a congressional briefing last week, where experts discussed why housing is so important for the reentry population, the barriers those individuals continue to face, and recent efforts by advocates and public housing authorities to reform policies that have left people with criminal records nowhere to go.
We are also thankful for Representative Maxine Waters' (D-CA) bold leadership in introducing the Fair Chance at Housing Act (H.R. 5085), a piece of legislation that would go a long way to ensuring people with criminal records have access to federally-assisted housing, allowing them to reunify with their families, and reducing their risk of becoming homeless or recidivating.
Under the bill, public housing agencies and other owners of federally-assisted housing would have to provide applicants and tenants with an individualized review of the totality of their circumstances before they decide to admit or evict someone based on criminal records.
Currently, owners of federally-assisted housing are not required to consider mitigating circumstances, such as the completion of a drug rehabilitation program, when making a decision that excludes people from housing even though they are no threat to the community and are able to fulfill the terms of a lease.
In addition, the bill would ban "one-strike" policies, provide more support to public housing authorities actively seeking to house justice-involved individuals, and require housing providers to give written notice of their screening policies and the cause for a denial or eviction from housing.
NLIHC strongly supports the Fair Chance at Housing Act and urges its speedy passage. To holistically address this issue, more affordable housing resources are necessary. Ultimately, Congress should direct the costs savings generated from lowering incarceration rates to affordable housing in the communities where formerly incarcerated people return.