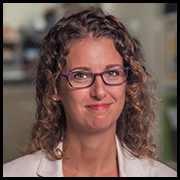 President Donald Trump's proposed budget shows in stark relief just how entirely and brutally he will break his promises to those "forgotten Americans" who elected him. To increase the military budget by nearly $100 billion, he would eliminate or drastically reduce much of the country's social safety net for low and moderate income households, including seniors, veterans, people with disabilities, and families with children struggling to get by. At a time when the U.S. spends more on its military than the next eight top defense-spending countries combined, and when America's pervasive housing crisis has reached historic heights most severely impacting the lowest income people, the proposed budget is unconscionable and unacceptable.
Mr. Trump would drastically reduce vital resources assisting some of the most vulnerable people in America's rural, urban and suburban communities alike. He would eliminate Community Development Block Grants, which provide communities flexible funding to address local needs as varied as Meals on Wheels programs, food banks for isolated and hungry seniors, and programs that provide homeownership opportunities for lower income families. He would eliminate the HOME Investments Partnership Program, which provides critical gap financing to make construction and rehabilitation of affordable homes possible. Mr. Trump would eliminate funding for the U.S. Interagency Council on Homelessness, NeighborWorks America, and the Legal Services Corporation, which is often the only resource available to help low income people avoid unwarranted evictions.
Mr. Trump would eliminate water and waste loans and grants to rural communities, cut staffing for Rural Development at the U.S. Department of Agriculture, and eliminate the Low Income Home Energy Assistance Program that keeps the heat on throughout cold winters in the homes of seniors and families with young kids. He would eliminate support programs at the Department of Veterans Affairs that provide services to homeless and at-risk veterans and their families.
The list, unfortunately, goes on. Outside of the budget process, Mr. Trump seeks to implement work requirements for Medicaid recipients, putting punitive barriers between some of the most vulnerable veterans, seniors and people with disabilities and the often life-saving health care they need. The imposition of such requirements leaves little doubt Mr. Trump will try to move forward with planned efforts to attach similar punitive requirements across the social safety net.
There are a few things that are important to keep in mind about this proposal:
Despite the spin from the White House, the Trump budget clearly has nothing to do with reducing the deficit. It would increase military spending at the expense of resources serving struggling households throughout the country;
The proposed HUD budget claims it will find savings of over $3 billion through "reforms to reduce costs." Don't believe that one for a moment. The cuts contemplated in this budget would necessitate cutting back on the programs that are a backstop between housing vulnerable seniors, veterans, and others and their eviction and eventual homelessness; and
Most importantly, know that we can and will stop these cuts and harmful policy provisions from being enacted.
This is the beginning of what will likely be a long and protracted fight over funding the federal government. Some say that this budget proposal is only a "marker," an early "point of discussion and debate" and that it will not become law. That's likely true: it is receiving a very cool reception even among conservative Republicans on Capitol Hill. There's a saying in DC that "the President proposes and Congress disposes." That's likely never been truer than with this budget proposal and its extreme overreach.
But we cannot for one moment afford complacency. This budget proposal has moved the goal posts so far that it can create an environment where cuts only half as deep, or saving some programs slated for elimination while others receive deep cuts, are seen as reasonable compromises. Such an outcome is unacceptable, as is any vague promise of replacing regular annual funding for key housing and community development programs with a one-time spending boost in a remotely possible infrastructure spending bill, as has also been suggested.
This budget must not and will not stand. We will work with allies in Congress and with each of you – residents, partners, stakeholders, and advocates across the country - to ensure that this proposal is dead on arrival and that Congress maintains funding for all critical affordable housing and community development programs.
This afternoon, over 2500 organizations from across the country will join NLIHC and other leaders of the Campaign for Housing and Community Development Funding on a webinar to mobilize to stop Mr. Trump's disastrous budget in its tracks. We're just getting started – join us.
Thank you for your commitment and support and for your critical work and advocacy. It's never been more important.