NLIHC invites you to engage in an important conversation about Who We Are: A Chronicle of Racism in America. On June 30, from 3 to 4:15 pm ET, NLIHC will host a live chat about the film between Jeffery Robinson, executive director of The Who We Are Project, and Khalil Gibran Muhammad, professor of history, race, and public policy at the Harvard Kennedy School and author of The Condemnation of Blackness. Register for the free event here.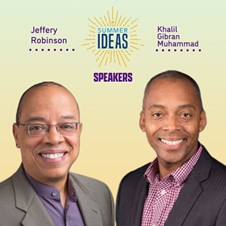 In Who We Are: A Chronicle of Racism in America, Jeffery Robinson exposes how deeply encoded white supremacy and the oppression of Black Americans are in our nation's history. Weaving heartbreak, humor, passion, and rage, Robinson shows how legalized discrimination and state-sanctioned brutality, murder, dispossession, and disenfranchisement continued long after slavery ended, profoundly impeding Black Americans' ability to create and accumulate wealth, as well as gain access to jobs, housing, education, and health care. His film lays bare an all-but-forgotten past, as well as our shared responsibility to create a better country in our lifetimes.
The event is part of NLIHC's Summer of IDEAS (Inclusion, Diversity, Equity, Anti-racism, and Systems-thinking), a curated educational series that aims to showcase and amplify stories about the social and economic issues facing marginalized communities in the U.S. The series pairs narrative and new media projects together with discussions about topics such as housing disparities, race and poverty, environmental racism, and voter suppression led by prominent voices in these areas.
The event is free, but registration is required. Register here.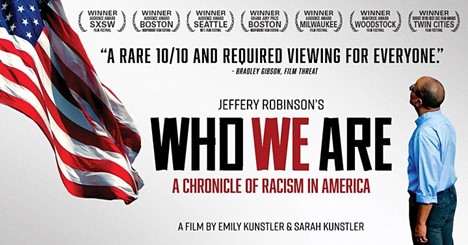 About the Speakers:
Kahlil Gibran MuhammadWidely known as one of the most influential authorities on racial justice in America, Khalil Gibran Muhammad is redefining our understanding of diversity and equity. His work has been featured in the New York Times's landmark 1619 Project, as well as Ava DuVernay's Oscar-nominated Netflix documentary 13th. Muhammad also hosts the podcast Some of My Best Friends Are, a show candidly exploring the intricacies and absurdities of race. A Harvard Kennedy School professor of history, race, and public policy, Muhammad explains how "bias education" – or race education – can help individuals, institutions, and workplaces reconcile the past with the present and move towards greater equity, together.
Jeffery RobinsonJeffery Robinson is the founder and CEO of The Who We Are Project and a former deputy legal director at the ACLU, where he was the director of the ACLU Trone Center for Justice and Equality, which houses the ACLU's work on criminal justice, racial justice, and reform issues. Since graduating from Harvard Law School in 1981, Robinson has devoted his career to these issues. As a public defender in Seattle, he represented indigent clients in state and federal court. In private practice at the Seattle firm of Schroeter, Goldmark & Bender, he represented a broad range of clients. He has worked on over 200 criminal cases and more than a dozen civil cases representing plaintiffs suing corporate and government entities. Robinson was one of the original members of the John Adams Project, where he worked on behalf of one of five men held at Guantanamo Bay on charges related to the 9/11 attacks. In recent years, he has traveled the country speaking hard truths in groundbreaking talks on racism in America.
Register for the event at: https://summerofideas-whoweare.eventbrite.com