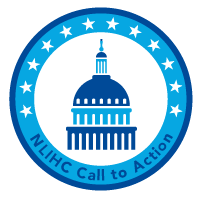 On Thursday or Friday of this week, the House of Representatives will vote on tax reform legislation that will increase the severity of the affordable housing crisis. It is critical that members of Congress hear from you about the impact in your community.
BACKGROUND
Comprehensive tax reform offers a once-in-a-generation opportunity to addressing one of the biggest barriers to economic success for families struggling to get by: the lack of decent, accessible and affordable homes for the lowest income people.
Instead, the House tax reform bill repeals the tax exemption for private activity bonds, essentially eliminates the 4% Low Income Housing Tax Credit, uses savings from otherwise reasonable changes to the mortgage interest deduction to pay for massive tax cuts for the wealthy and for corporations, and puts Congress on a path to even deeper cuts to programs that help families keep a roof over their heads in future years by ballooning the national debt by over $1.5 trillion.
The House tax reform bill is irresponsible and unacceptable. For more information, read: NLIHC CEO Diane Yentel's Point of View.
HOW YOU CAN TAKE ACTION          
Please call your representatives today and urge them to vote no on this irresponsible and unacceptable tax bill.
Tell them that any tax reform legislation must protect private activity bonds and the 4% Low Income Housing Tax Credit and must reinvest savings from MID reforms into housing solutions that serve people with the greatest needs, like the national Housing Trust Fund and a renter's tax credit, not into massive tax cuts for billionaires and corporations.