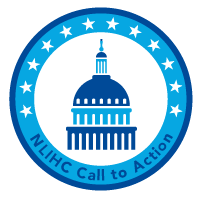 The Senate will vote – as soon as later today - on tax reform legislation that puts federal investments in affordable housing at risk of deep cuts. It is critical that your senators hear from you about the impact in your community. If approved, the Senate version could be voted on in the House as soon as Friday and be sent to the president's desk for his signature. Call your senators and tell them to vote NO on the GOP tax reform bill.
The key senators who can defeat this harmful legislation are:
Senators Susan Collins (R-ME)
James Lankford (R-OK)
Bob Corker (R-TN)
Jeff Flake (R-AZ)
John McCain (R-AZ)
Lisa Murkowski (R-AK)
Ron Johnson (R-WI)
Dean Heller (R-NV).
They need to hear from you immediately!
BACKGROUND
Congress has a once-in-a-generation opportunity with tax reform to address homelessness and housing poverty for millions of struggling families. Instead, the Senate and House tax reform bills provide massive tax cuts for billionaires and corporations, at the expense of low and middle income people. While the Senate tax bill currently preserves tax exempt private activity bonds, critical housing resources that are slated for elimination in the House-passed version, both bills increase the federal debt by at least $1.4 trillion over ten years, putting future federal investments in affordable housing and community development – as well as other vital programs that help the lowest income families meet their basic needs – at risk of deep cuts.
For more information about the Senate tax plan, read NLIHC's analysis.
To learn more about how tax reform legislation puts future investments in programs that serve low income families at risk, see these budget briefs from the Center on Budget and Policy Priorities.
HOW YOU CAN TAKE ACTION
Please call your senators today and urge them to vote NO on this irresponsible and unacceptable tax bill.