Meet Mindy Woods
Resident Action Project  |  Washington
My name is Mindy Woods, and I am on the Steering Committee for the Resident Action Project, a tenant advocate organization fighting for housing to be a human right in Washington state. In 2011, my son and I lost our apartment and spent eight months couch-surfing, staying in a motel, and living in a YWCA shelter. It was during that time that I was asked to testify before a Housing Committee, and my journey as a housing advocate began.
Three years later I experienced homelessness again when my landlord decided to no longer accept Section 8 rental assistance. I was a low-income tenant on a fixed income, and I felt powerless and devastated. This further fueled my commitment to fight even harder for better tenant protections and safe, healthy, and affordable housing for us all.
I am excited to join the National Low Income Housing Coalition board, and to use my lived experience to collectively build power for change and create the opportunity for everyone to have a home.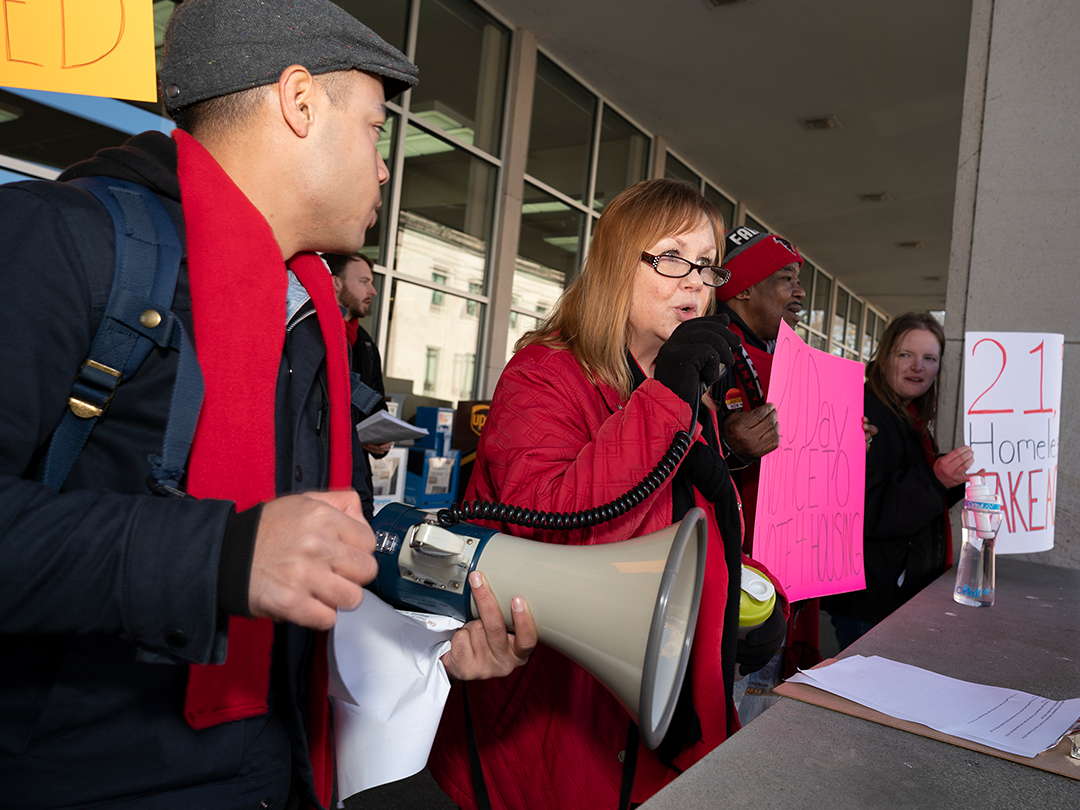 ---
Meet Loraine Brown
Community Board 8; Chair, Census 2020 Task Force; Member of City-Wide Council of Presidents-Resident Advisory Board-NYCHA (Manhattan, New York); Boston Housing Authority-RAB Secretary, Past President 334 East 92nd Street, and NAACP Member
Over the past six decades, I have dedicated my life to change. I always want to be part of the solution instead of the problem. My early efforts included involvement as a "freedom rider-fighter," sitting at counters, protesting, lobbying, advocating for fair housing, voting, and advancing education equality. In 1978, I successfully expanded the MESA (Mathematics, Engineering, Science, Achievement) programs to cover all University of California and California State University campuses, providing opportunities for Black and Chicano students in the sciences. As a Board Member of NYCHA'S CCOP-RAB and member of the Community Board, I deeply care about all of NYCHA's residents and the City, and I regularly respond to requests for assistance locally and throughout the country. I am here to serve and be the voice for the voiceless. 
I am a three-time cancer survivor and, during my second episode (pre-ACA), I lost my house and retirement savings from medical debt and suffered homelessness. Section 8 saved and changed my life. Having been a homeowner, landlord and tenant, I understand and respect all perspectives. My goal as a new NLIHC board member is to learn how to engage and activate change with the tools provided by NLIHC. My focus is to empower all residents to be self-sufficient and to better partner with our elected officials on the local, state, and federal level. My focus is to end homelessness and make sure that all residents and policy-makers understand the benefits and power of Section 3 resident-owned businesses. 
I am most humbled and honored to be able to participate in the work and principles of the Coalition set forth by its founder, Cushing Dolbeare. I will do my best to continue in this privileged position to learn and empower all housing residents. I look forward to a very rewarding association with NLIHC, the residents and other members of the Board.