Subsidized housing residents and tenants have important personal perspectives on how subsidized housing policies impact their needs.
If you are a low-income tenant or resident, you have good ideas about how affordable housing programs should be managed. You also have a valuable perspective on affordable housing need in your community. You have the ability to be a powerful advocate for low-income housing.
NLIHC encourages low-income residents and tenants to become advocates for housing programs. If you are a resident or tenant, please take a look at NLIHC's resources dedicated to empowering your advocacy.
Tenant Talk. Read our quarterly newsletter for tenants and residents. It's packed with information on programs and issues that affect you, and suggestions for getting involved.

Advocates' Guide to Housing and Community Development Policy. The Advocates' Guide provides an introduction to every major federal housing policy. It also includes advocacy tools and information on monitoring housing programs in your community.

Public Housing. Learn more about Resident Participation; Section 3; Rental Assistance Demonstration (RAD); Demolition/Disposition & Voluntary Conversion to Vouchers; and Moving to Work Demonstration (MTW).
Join NLIHC's Resident Engagement Facebook Group
Get the latest policy, research, and field updates that will help empower your advocacy.
Subscribe to Tenant Talk Live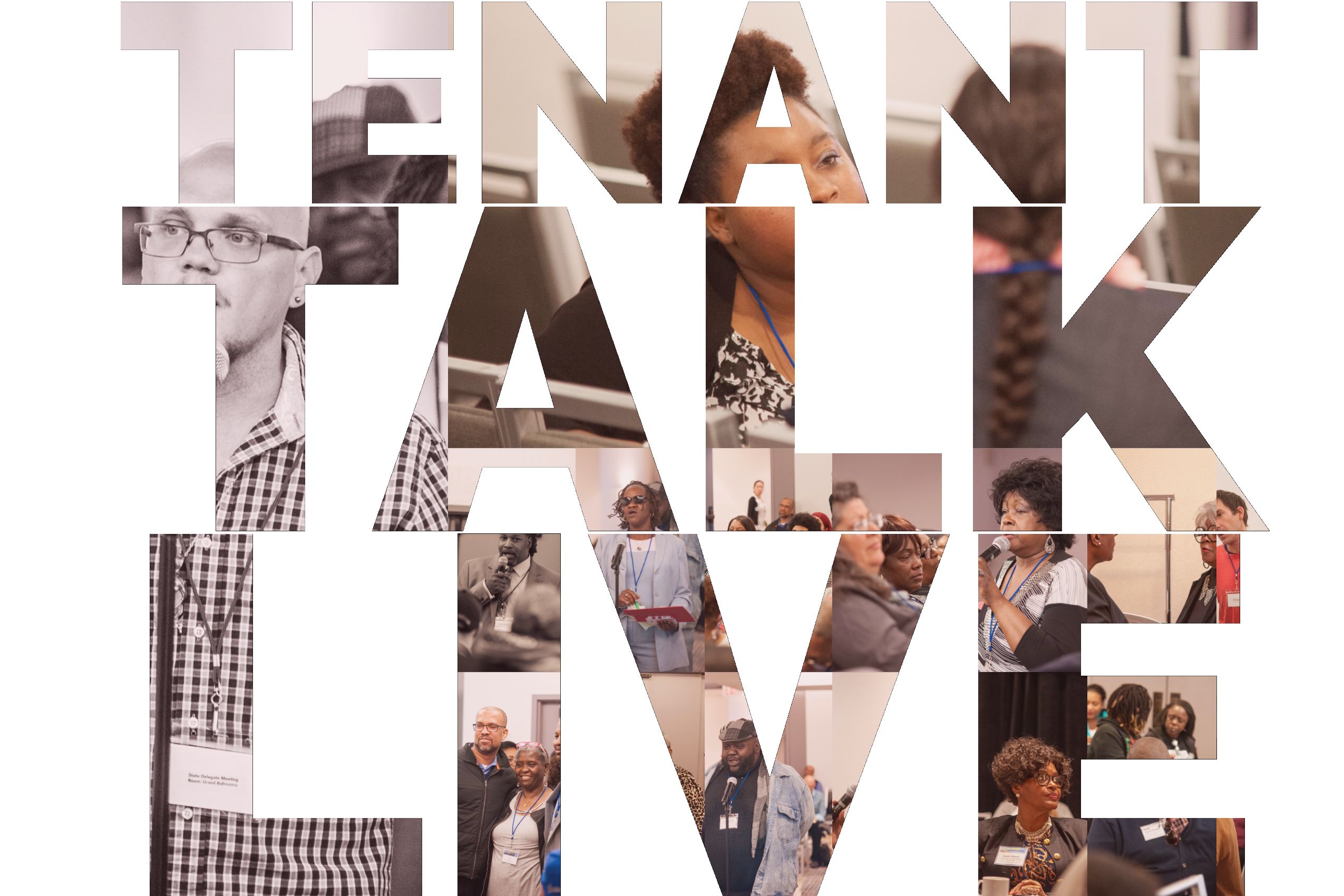 Tenant Talk Live--a bimonthly call/webinar with resident leaders from across the country--provides opportunities for residents to connect with NLIHC and one another; to share best practices; and to learn how to be more involved in influencing federal housing policies and to lead in their community.
NLIHC is committed to connecting and engaging with resident leaders in new, more robust ways. If you are a resident and have a topic you would like to propose for peer-sharing or if you want to be a speaker on an upcoming call/webinar, please email us at [email protected].