Educational Resources & Publications
Articles, fact sheets, templates, webinar slides, videos, and more that explain aspects of the Housing Trust Fund (HTF) and its regulations.Use these resources as a guide for you advocacy, especially to influence your state's HTF Allocation Plan.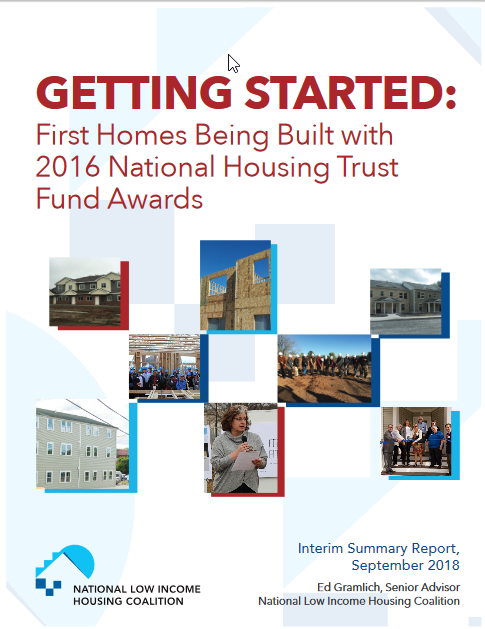 Note: The Supplement to "Getting Started" (November 2019) is available for Download
---
Basic HTF Information
The HTF is a federal block grant to states that is used for the development, preservation, rehabilitation, and operation of affordable homes targeted primarily to extremely low income renter households.
---
15 Short Papers Covering Key Features of the HTF Regulations
The items below present key portions of the national Housing Trust Fund law and interim regulations, broken down by key topic areas.
---
The national Housing Trust Fund: Getting to Know the Regulations
---
Allocation Plan
The national Housing Trust Fund (HTF) statute requires your state to develop an HTF Allocation Plan each year. The statute requires public participation in the development of a state's HTF Allocation Plan. The HTF statute and interim regulations also specify basic content of an HTF Allocation Plan. The public participation requirements required in drafting each year's HTF Allocation Plan is an advocacy opportunity – be sure to make the best of it.
---
Congressional Briefing - October 29, 2018