JustLeadershipUSA (JLUSA) announced on May 1 that it is joining the Opportunity Starts at Home multisector affordable homes campaign Steering Committee.  JLUSA is a national advocacy organization dedicated to cutting the nation's correctional population in half by 2030.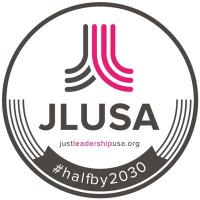 JLUSA empowers people most affected by incarceration to drive policy reform with a network of formerly incarcerated people.  Joining the Opportunity Starts at Home Steering Committee offers an additional way for JLUSA to focus on the myriad connections that exist between criminal justice and housing policy.
"We need to move beyond criminal justice reform and think about social justice reform," stated JLUSA President and CEO DeAnna Hoskins in a press release. "In doing that, lived experience and research make clear that access to affordable, safe housing has to be a priority for the advocates who are doing this work." 
JLUSA is the latest addition to the campaign's Steering Committee, marking a significant milestone for the campaign, as JLUSA is the first criminal justice reform organization to join the campaign's leadership.
"We are extremely excited to have JustLeadershipUSA join the Steering Committee," said Mike Koprowski, national director of Opportunity Starts at Home. "JLUSA is one of the nation's leading criminal justice reform advocacy organizations, and its experience will bring tremendous value to the campaign."
Read JLUSA's full press release at: https://bit.ly/2PSmORU
Check out the Opportunity Starts at Home Criminal Justice & Housing Fact Sheet at: https://bit.ly/2LrLJgt