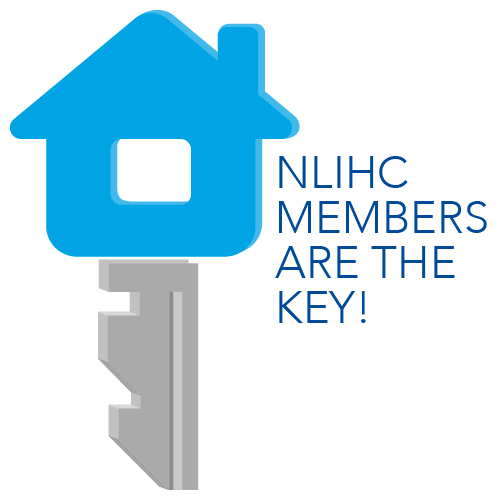 This is the third week of NLIHC membership month; the theme is Members Open the Door to Quality Data, Tools, and Reports.
Members are a critical part of NLIHC's research and communications work. Members participate by collecting and compiling data, sharing reports with their networks, and creating connections between data and people who experience housing insecurity on a day-to-day basis. Many members value these efforts, using NLIHC data and reports to support their own grant requests, local advocacy, and media engagement. None of these reports and tools would possible without the financial support and other contributions of NLIHC members.
NLIHC produces a wide range of publications and data tools such as Out of Reach, The Gap, Tenant Talk, State Housing Profiles, the National Housing Preservation Database, and Our Homes, Our Votes trainings. Just last week, NLIHC released Getting Started: First Homes Being Built with Housing Trust Fund Awards, a report on the positive outcomes of the inaugural national Housing Trust Fund (HTF) awards.
Housing Finance Agencies like the Pennsylvania Housing Finance Agency, an NLIHC member, provided details about homes built with their national HTF allocation for Getting Started. This report makes the strong case that the HTF is working, and expanded resources will go a long way toward ending the shortage of available homes affordable to extremely low income renters.
NLIHC will soon publish the next edition of Tenant Talk, a twice-annual publication for residents and resident-leaders. The Oklahoma Coalition for Affordable Housing is contributing to this edition by describing their events celebrating the 50th year Anniversary of the Fair Housing Act. In a time when the Affirmatively Furthering Fair Housing regulation is being attacked, it is important to show that communities across the nation value the positive outcomes that meaningful implementation of this federal anti-discrimination tool can achieve.
Stories from residents about the impacts of programs highlighted in NLIHC's publications is a way to connect the data to the people benefitting from these programs. Ted Hicks, a resident in one of the Arlington Partnership for Affordable Housing's programs, spoke on NLIHC's press call for the launch of Out of Reach about the impact a permanently affordable home has made on his life. The fact that nowhere in the United States can a minimum wage earner afford a two-bedroom apartment at the fair market rent is far more compelling when told in the voice of a person earning the minimum wage who struggles to rent an affordable home.
Want to support our publications and data? Join NLIHC today or help grow the network. Share how you are involved in NLIHC's reports and data collection this week or let us know you joined. Please tweet @NLIHC and use #MembersAreTheKey, #JoinNLIHC, and/or #NLIHCMember. For more ideas on how to spread the word during Membership Month, visit: http://nlihc.org/membership-month
Have questions about Membership Month or want to check the status of your membership? Please contact NLIHC's Field Team at: [email protected].