Congressional Recommendations
The NLIHC-led Disaster Housing Recovery Coalition is pushing for a broad array of resources and protections, including emergency rental assistance and eviction prevention assistance, a national moratorium on evictions and foreclosures, and emergency funds for homelessness service providers, housing authorities, and housing providers, among other recommendations. For more information, download our recommendations on the federal response to the coronavirus below. You can also visit our dedicated webpage outlining our requests to Congress.
Click here to find your members of Congress and urge them to provide resources to help ensure housing stability for low-income households and people experiencing homelessness.

​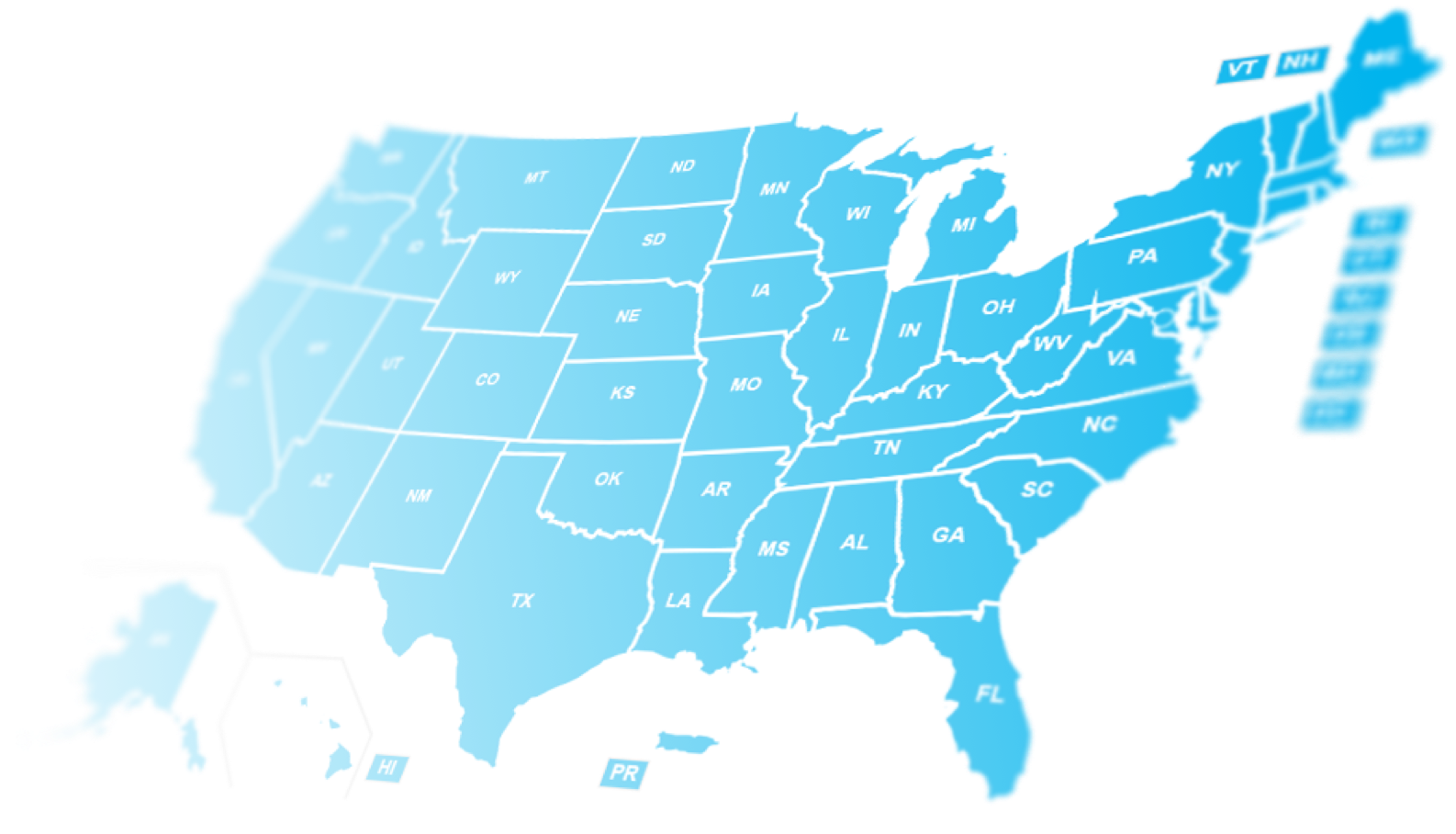 Learn about the most critical housing needs in communities across the country. Connect with NLIHC partners to expand housing resources in your state. Engage members of congress and other policy makers in solutions to end housing poverty.
Get an overview of affordable housing needs at the state level. Select a state to explore the data below!
National Updates

Policy and Guidance

U.S. Territories

Puerto Rico

An op-ed in the Miami Herald discusses the significant challenges facing Puerto Rico's disaster survivors as they struggle to recover – without long-overdue assistance – from Tropical Storm Isaias, the COVID-19 pandemic, Hurricane Maria, and the devastating earthquakes. The op-ed outlines policy solutions to ensure that Puerto Rico's disaster survivors receive the critical federal assistance that they need to recover.

Updated on August 19, 2020.

---

The Rolling Stone interviewed San Juan's Mayor Carmen Yulín Cruz. She spoke about President Trump's negligent response to the 2017 hurricanes, and why it served as a precursor for the coronavirus pandemic.

---

Carlos 'Johnny' Mendez-Nunez, Speaker of the Puerto Rico House of Representatives praised the latest coronavirus stimulus package in an op-ed in Th Hill and called for Congress to extend the Temporary Assistance to Needy Families (TANF) Program to the island.

200,000 COVID-19 test kits ordered by Puerto Rico are sitting in a US mainland port awaiting FDA inspection. The tests were scheduled to arrive a week ago.

Puerto Rico Governor Wanda Vázquez sent a letter to Congress requesting federal funding for the U.S. Department of Housing and Urban Development's (HUD) Continuum of Care (CoC) program so that the homeless U.S. citizens in Puerto Rico can have access to adequate shelter and avoid spreading COVID-19 throughout the community.

Federal Waivers & Guidance

Published Waivers, Guidance, and FAQs

Centers for Disease Control and Prevention
Federal Housing Finance Agency
HUD Office of Multifamily Housing

October 14: Questions and Answers for Office of Multifamily Housing Stakeholders: Coronavirus (see Memo, 3/16, 3/23, 3/30, 4/6, 4/20, 5/11, 5/26,10/26)
May 28: Multifamily Memorandum: Update on Allocation of PBRA Cares Act Funding (see Memo, 6/8)
April 7: Annual and Interim Recertification Protocol during COVID-19 (this information is also included in the Multifamily Q&A above; see, Memo, 4/13)

HUD Office of Community Planning and Development

September 11: FY20 CARES Act Supplemental Funding (see Memo, 9/14)

September 11: Methodology for Round 3 Allocations of CDBG CARES Act Funds (see Memo, 9/14)

Notice: CPD-20-08. Waivers and Alternative Requirements for the Emergency Solutions Grants (ESG) Program under the CARES Act – September 1 (see Memo, 9/8)

CDBG-CV Notice FAQs – September 1 (see Memo, 9/8)

December 30, 2020: CPD Memo: Availability of Additional Waivers for CPD Grant Programs to Prevent the Spread of COVID-19 and Mitigate Economic Impacts Caused by COVID-19 – December 30, 2020 (see Memo, 1/11)

December 4, 2020: Additional CDBG-CV Resources on Preventing Duplication of Benefits (see Memo, 12/14)

December 4, 2020: CDBG-CV Duplication of Benefits Quick Guide (see Memo, 12/14)

December 4, 2020: CPD Memo: Revision and Extension of April 2020 Memo - Suspensions and Waivers to Facilitate Use of HOME-Assisted TBRA for Emergency and Short-term Assistance in Response to the COVID-19 Pandemic (see Memo, 12/14)

December 4, 2020: CPD Memo: Revision, Extension, and Update of April 2020 Memo - Availability of Waivers and Suspensions for the HOME Program Requirements in Response to COVID-19 Pandemic (see Memo, 12/14)

September 30, 2020: CPD Memo: Availability of Additional Waivers for CPD Grant Programs to Prevent the Spread of COVID-19 and Mitigate Economic Impacts Caused by COVID-19 (see Memo 10/13)

August 17, 2020: FR-6226-N-01: Notice of Waivers, Alternative Requirements and Extensions for CDBG Disaster Recovery Grantees (see Memo, 8/17)

August 18, 2020: CDBG-DR COVID-19 Notice FAQs

August 20, 2020: FR-6218-N-01 Notice of Program Rules, Waivers, and Alternative Requirements Under the CARES Act for CDBG Program Coronavirus Response Grants, FY19 & 20 CDBGs, and for Other Formula Programs (see Memo, 8/17, 8/24)

August 6, 2020: Notice CPD-20-07: Guidance on Conducting Environmental Review Exemption at 24 CFR 58.34(a)(10) Undertaken in Response to COVID-19 (see Memo 8/17)

July 13, 2020: Memo: CDBG Coronavirus Response Grantee Resources Related to Preventing Duplication of Benefits (see Memo, 8/3)

July 10, 2020: CARES Act Programs through SBA, FEMA, IRS, Treasury, USDA, and HHS for CDBG Grantee Awareness for Duplication of Benefits (see Memo, 8/3)

June 23, 2020: Summary of Primary CDBG Activity Categories to Support Coronavirus (see Memo, 8/3)

July 10, 2020: CDBG-CV COVID-19 FAQ (see Memo 7/20)
June 4, 2020: Overview of CARES Act Moratorium on Evictions and Effect on the Housing Opportunities for persons with AIDS (HOPWA) Program (see Memo, 5/18)
May 8, 2020: Notice CPD-20-05 (see Memo, 5/18)
May 7, 2020: Memorandum: Availability of a Waiver and Alternate Requirement for the Consolidated Annual Performance and Evaluation Report (see Memo, 5/11)
May 4, 2020: Memorandum: CARES Act Flexibilities for ESG and HOPWA (see Memo, 5/11)
April 9, 2020: CARES Act Flexibilities for CDBG Funds Used to Support Coronavirus Response (see Memo, 4/20)
April 1, 2020: Waivers for HOPWA, ESG, and Continuum of Care (CoC) (see Memo, 4/6)

HUD Office of Public and Indian Housing

December 30, 2020: Email Informing Public Housing Agency Directors of Extended CDC Eviction Moratorium (see Memo, 1/11)

November 30, 2020: HUD Office of Public and Indian Housing (PIH) Notice PIH 2020-33 (see Memo, 12/7)

November 24, 2020: HUD Office of Multifamily Housing Programs Notice H 2020-11 (see Memo, 12/7)

Updated February 5, 2021: CDC Eviction Moratorium: FAQs for HUD's Office of Public and Indian Housing (see Memo, 10/26)
September 29, 2020: COVID-19 FAQs for Public Housing Agencies, Version 6 (see Memo, 4/6, 4/27, 6/8, 7/20, 10/13)
September 14, 2020: Notice PIH-2020-24: Extension of Period of Availability for CARES Act Supplemental Public Housing and Housing Choice Voucher Funds, Guidance on CARES Act Financial Reporting Requirements, and Other CARES Act Provisions (see Memo 9/21)
May 15, 2020: Notice PIH-2020-11: ICDBG-CARES Implementation Notice
May 12, 2020: Notice PIH 2020-09 (see Memo, 5/18)
April 30, 2020: List of Eligible Coronavirus-Related Activities (see Memo, 5/11)
April 28, 2020: Notice PIH-2020-08 (see Memo, 5/4)
April 28, 2020: Notice PIH-2020-07 (see Memo, 5/4)
April 28, 2020: Addressing Tenant Concerns Regarding Rent and the Temporary Suspension of Evictions for Nonpayment of Rent (see Memo, 5/4 and 5/18 for information on this resource in different languages)
April 22, 2020: Notice PIH-2020-06: IHBG-CARES Implementation Notice
April 21, 2020: Eviction Moratorium: COVID-19 FAQs for Public Housing Agencies (see Memo, 4/27
April 10, 2020: Notice PIH 2020-05 (see Memo, 4/13 and NLIHC's summary of the waiver notice)

HUD Office of Fair Housing and Equal Opportunity
HUD Office of Affordable Housing Programs
HUD Office of Special Needs Assistance Programs (SNAPS)
For more information, contact Alayna Calabro, Policy Analyst – COVID-19 Response, at [email protected] or (202) 662-1530, x253